Our 3rd challenge this month over at the Counterfeit Kit Challenge blog this month was to create a kit for Documenting December, however we choose to. I always(for the last several years, anyway) make a Journal Your Christmas album, based on prompts from Shimelle throughout the month of December. I love how much more meaningful it has made my December albums, and the format works so much better for me, just jotting down stories, creating when can or am inspired to, and not focusing on the everyday happenings in December (which is usually a lot of basketball, so not very Christmas-y). I love Christmas craft supplies, and have quite a collection of them, so I love making a kit from my stash to create with, stuffed full of my favorite Christmas goodies. For this years' December kit, I chose to combine inspiration from
Scraptastic's Stocking Stuffer Kit
, and
Shimelle's Christmas In a Box
.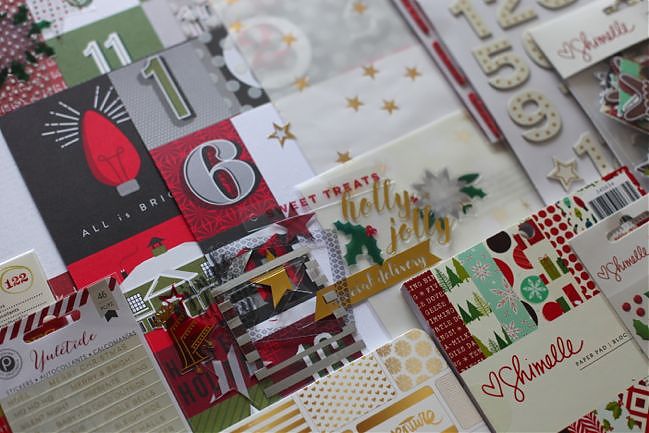 You can see her kit in much better detail here:
My Document December kit:
I did order these stamps from Shimelle-she totally sold me on them in her video:
and I plan to use these cut files:
(34th Street cut files from Studio Calico)
and these:
Not sure where I got them, but I have not used them, so it will be good to try to incorporate some of these!
And I tried something new-I made my first youtube video! I didn't feel like the photos really showed all of the fun goodies in my stash kit, so I made a video of me showing you piece by piece what is included. It was fun to make, and not nearly as hard as I thought it would be! If you like the video, I would love to have you follow me on Youtube, and I may make more scrappy videos in the future.