As many of you may already know, I stepped down from the Counterfeit Kit Challenge blog's design team in December. I really thought about it a lot, and went back and forth on this decision. In the end, I decided that I want to keep my scrapping fresh and fun, so I felt like it might be time for a bit of a change. I will continue to play along with the CKC blog as time permits, though, because I love shopping from my stash, making up kits, and all of the fun challenges to use those kits along the way!
With all of that said, I do have a kit for January! The CKC blog is being sponsored by
Paper Issues
this month, and this is the kit that we were given for inspiration:
"
A Merry Winter":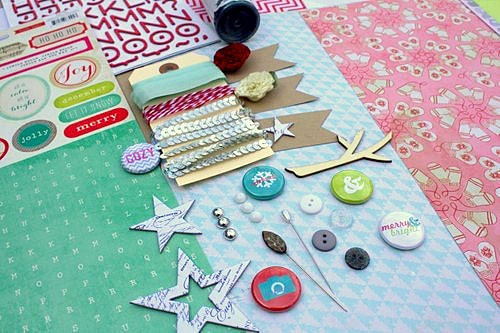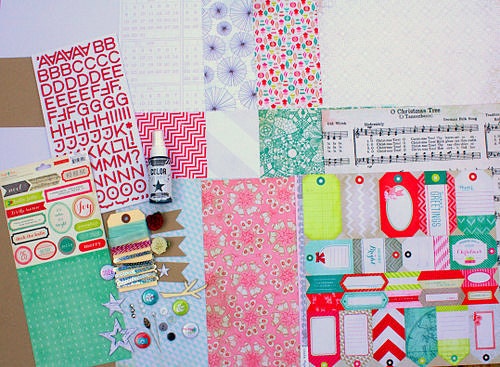 When I saw the inspiration, I thought that it was perfect for me, because I have been following along with Shimelle's Journal Your Christmas all through December in journal form only...and now I was able to pull together a kit to get those memories scrapped!
My "May Your Days Be Merry and Bright" kit:
I know it looks huge, but I do have a month of memories to record... And Christmas goodies coming out my ears! So I plan to use as much as possible!
Here's a closer look at the Papers: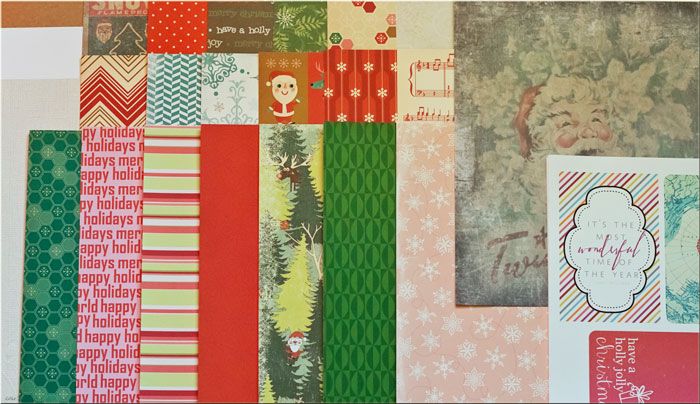 I have a wide range of papers to choose and mix and match from: white and kraft cardstock, Coordinations white embossed woodgrain cs, Tim Holtz Seasonal Paper Stash, several papers from The Paper Studio, several from the Cosmo Cricket Jolly Days collection, tree paper from Cloud 9 Designs, a few from the Carta Bella Winter Fun Collection, several from October Afternoon Very Merry collection, and some printable cards from AC Digitals, Crate Paper's Sleigh Ride collection. Colorful and fun, with a bit of a vintage-y retro feel. Love these papers!
After I took the phots of my kit, I picked up the mail and went to Target, so I had to add a couple more items in: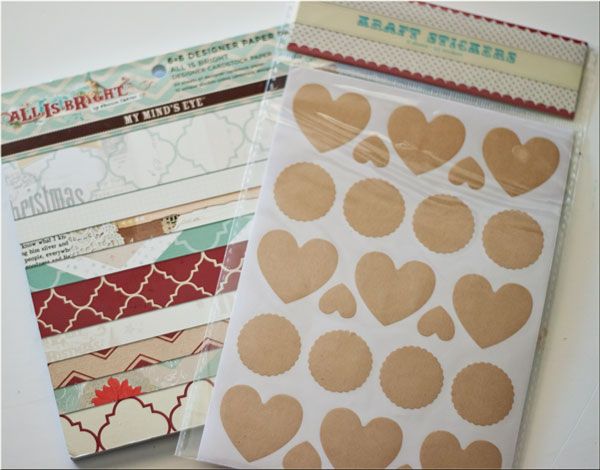 I recieved this paper pad from a giveaway from the fabulous Els Bridges, and I couldn't resist these adorable kraft stickers from Target's $1 spot!
I also have some stamps pulled to use with my kit: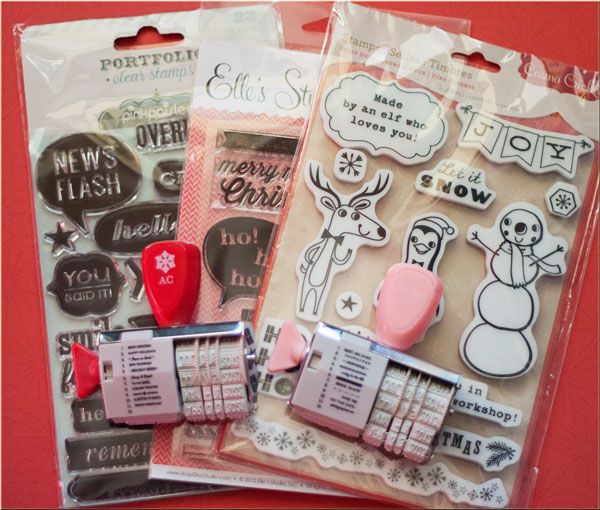 And I will probably use some of these fun wood veneers and chipboard buttons:
I will be back a little later to do my Look Back wrap-up (December) post! Thanks for looking, I can't wait to start using this kit, and putting my Christmas journal together!